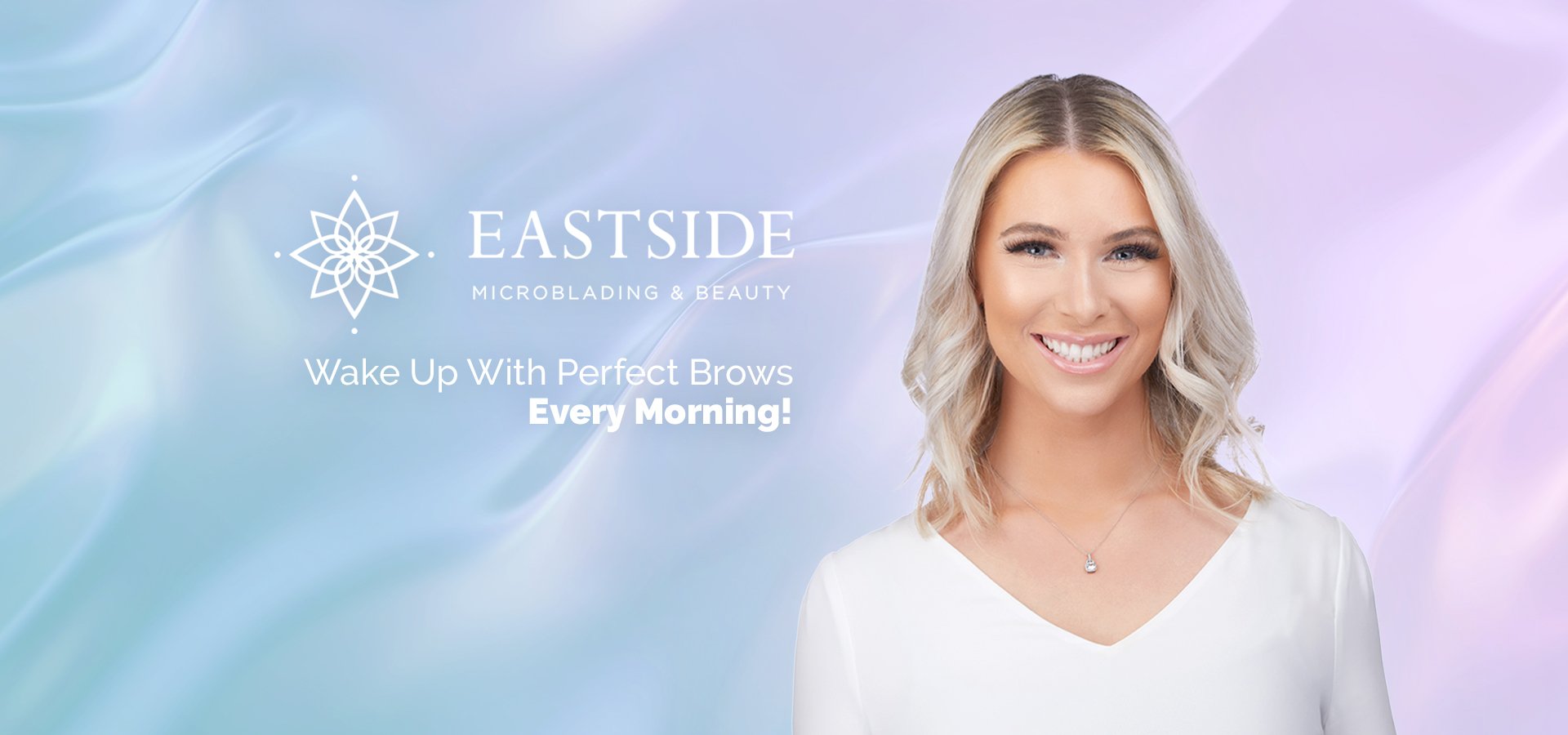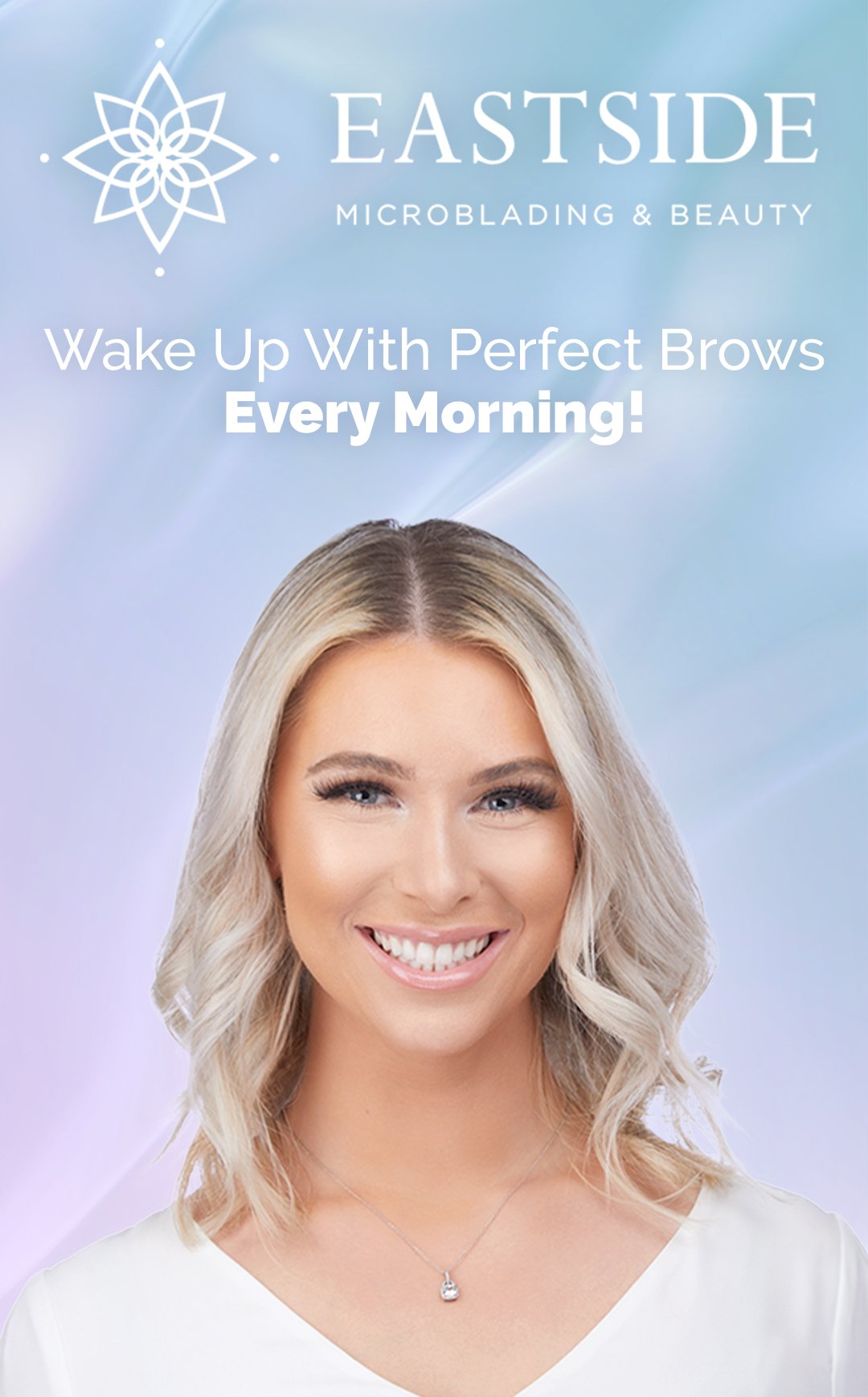 Microblading is a cutting edge method of permanent makeup designed to enhance the eyebrows. It involves a certified and licensed microblading artist using a hand held tool with a very fine needle grouping to draw individual hairs, creating the illusion of full and perfectly shaped beautiful eyebrows.
Beauty Angels
Certified Microblading Artist
Beauty Angels Academy has created a world renowned method of performing microblading that consistently produces high quality results.
Beauty Angels artists use proprietary techniques and instruments, as well as top quality products that enhance the results of their work.
Amanda has trained with and received advanced certifications from 3 of the top Beauty Angels Masters in the world. Beauty Angels Academy has set the highest quality standards in the industry. Which means their training process is very thorough and rigorous, with multiple levels of achievement to become a master.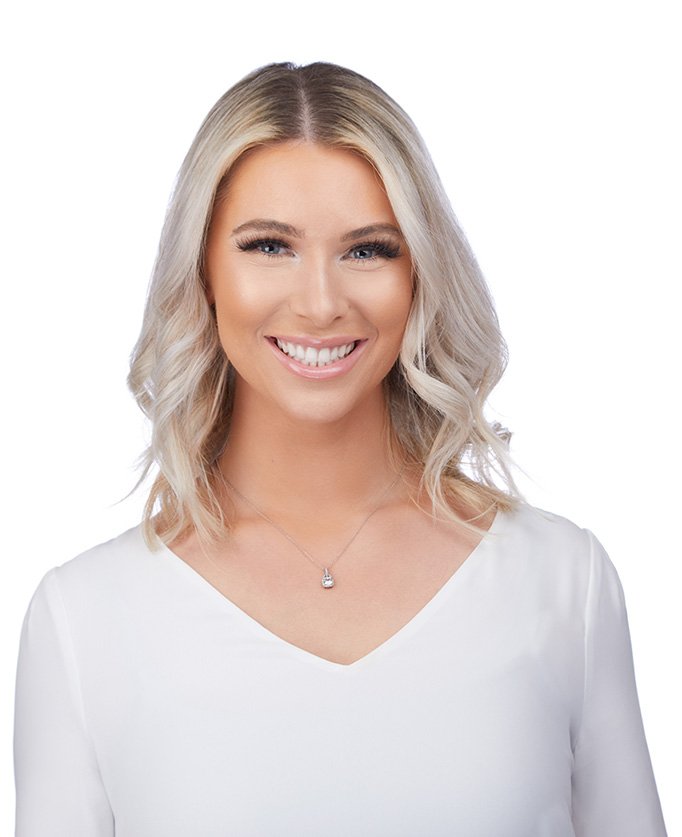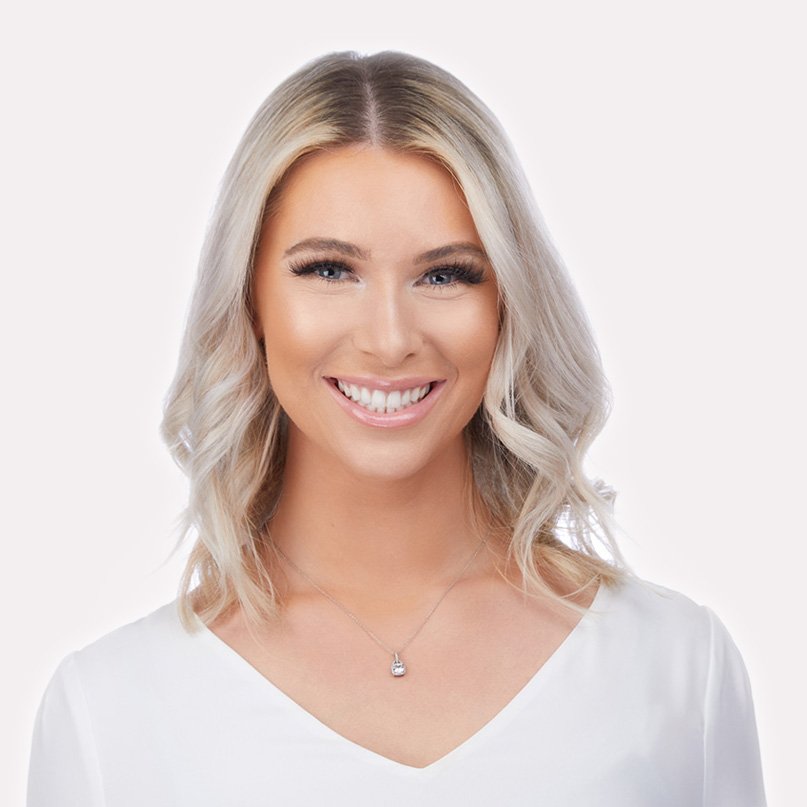 swipe left or right for more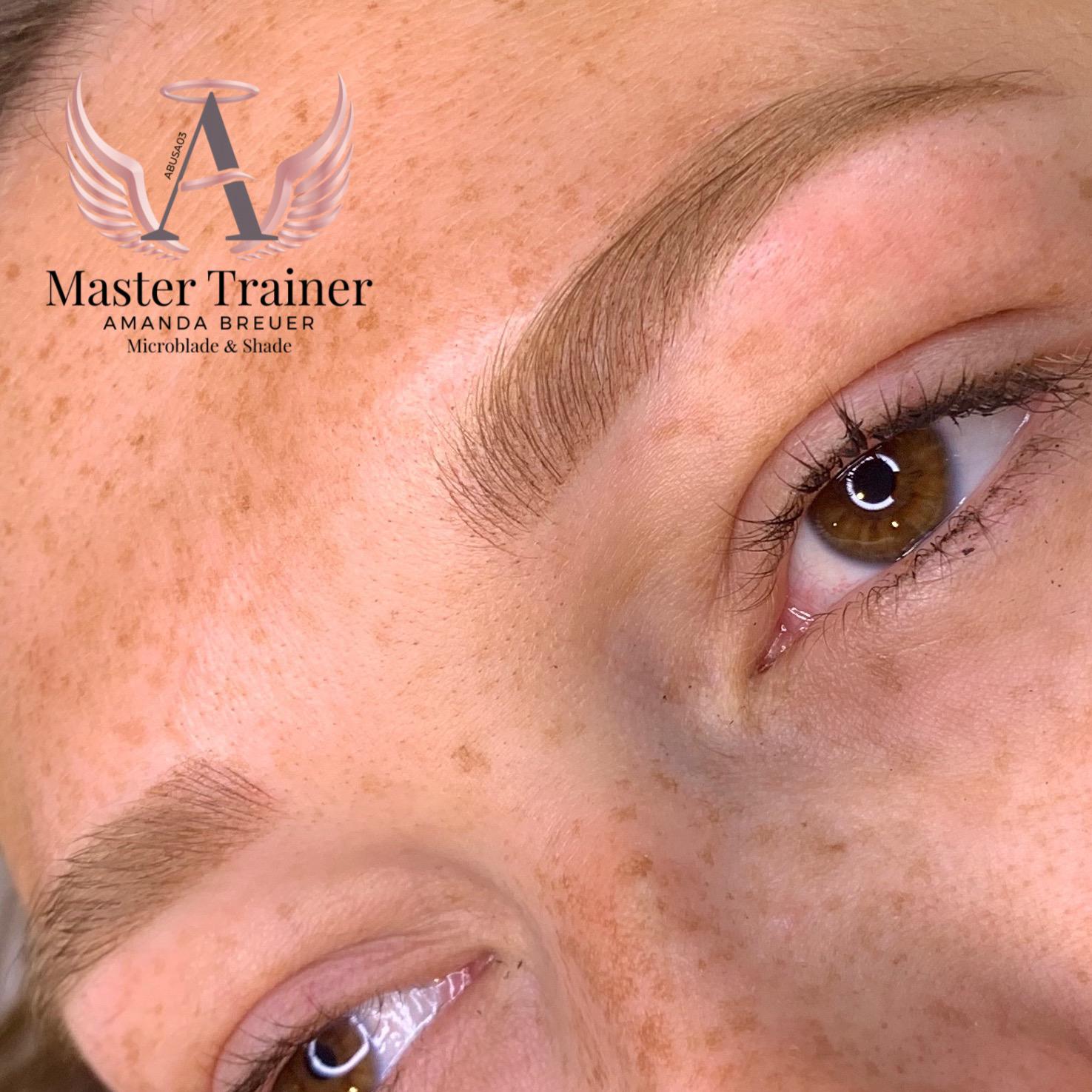 Powder Ombre Brows by Master Amanda Breuer. Powder Brows are a very soft "filled-in" makeup look that lasts anywhere from 1-3 years. Best treatment option for oily skin. Requires a $150 touchup within 6-8 weeks. Cancellation Policy: Reschedules are required within 3 days of your appointment.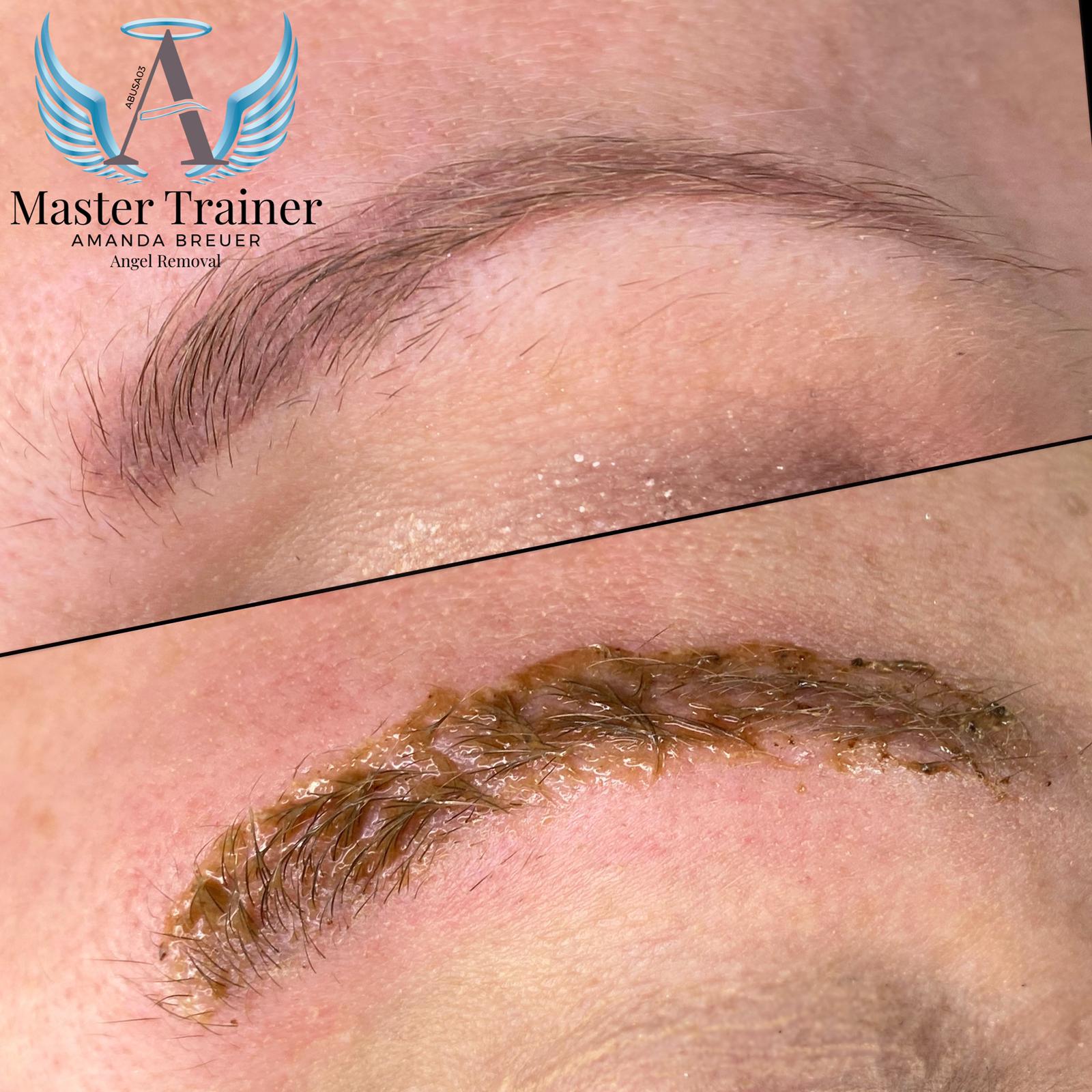 Our gentle removal solution for previous eyebrows and lip liner permanent makeup. No pain, no scabbing, and you can wear brow makeup again after just 24 hours! Number of sessions vary for each client to achieve optimal results. PLEASE NOTE: Treatment for eyebrows, only- not for eyeliner, or body tattoos. A $50 deposit is required to schedule your appointment. Reschedules are required within 48 hours of your appointment.
Microblading by Master Amanda Breuer: The cost for Microblading is $525, plus a $150 touch-up within 6-8 weeks after your initial session. To schedule your appointment, a non-refundable deposit of $100 is required today. The remaining balance will be processed on the day of your appointment. Cancellation Policy: If you need to reschedule, you may call to reschedule up to 3 days before the appointment. In the event of cancellation, the deposit is non-refundable.
follow us on instagram
@eastsidemicroblading
See more of our work and get a feel for who we are by following us on Instagram…

contact us
or book an appointment
Copyright © 2020 Eastside Microblading Studio. All Rights Reserved.