Are you tired of spending countless hours in front of the mirror with your existing sparse brows, trying to achieve that perfect look? Do you long for a more natural and lasting solution that'll help boost your confidence? Look no further! Eastside Microblading in Bellevue, WA has got you covered.
Our Master Level, Board Certified Permanent Makeup Artists specialize in natural hair like strokes that are timeless. We don't just follow brow trends, we create a shape and style that follows your bone structure, natural hair pattern and hair color.
Our top-level Artists meticulously craft each individual hair stroke, giving you fuller and more gorgeous eyebrows designed to complement your unique beauty. With us by your side, there's no need to worry about smudging or uneven lines ever again – just flawless arches ready for any occasion.
Microbladed Brows: Elevate Your Confidence
Imagine waking up every day with perfectly shaped, natural-looking eyebrows that enhance your features and boost your confidence. That dream can become a reality with eyebrow microblading at Eastside.
Our Master-Level cosmetic tattooing artists have created thousands of flawless, semi-permanent eyebrow treatments tailored to each individual's unique facial structure and preferences.
Microblading is more than just a beauty treatment; it's an opportunity for self-care and empowerment. By investing in yourself through our high-quality permanent makeup service, you'll not only look great but feel even better knowing you have one less makeup step to take! Let us help elevate your confidence and emphasize your eyes' natural beauty.
Now let us guide you towards effortless elegance as we unveil the remarkable benefits of Eastside's signature service in the next section!
Microblading: The Benefits Of Eastside's Signature Service
Imagine starting your day with perfectly shaped, natural-looking brows without the hassle of filling them in, worrying about smudging or hoping they stay on if you take a quick dip in the pool. How much time and stress would that save you each morning? Let Eastside's signature service bring this dream to life as we unveil the benefits of our exceptional Microblading services right here in Bellevue, WA.
Our team at Eastside is dedicated to providing a transformative experience by offering:
1.         Tailored precision: Our Board Certified, Master-Level Artists meticulously design brow shapes that complement your unique facial structure and enhance your features.
2.         Long-lasting results: Say goodbye to daily touch-ups! With proper after care, microbladed eyebrows can last up to 2-3 years before requiring a touch-up session.
3.         Save time: Wake up each day with stunning brows that elevate your overall appearance and make you feel like the best version of yourself.
At Eastside, it's not just about creating beautiful brows; it's also about empowering individuals through the power of self-expression and enhancing their innate beauty. We believe everyone deserves to look and feel confident while serving others in their personal and professional lives. By entrusting us with your brows' transformation, you're taking an essential step towards embracing a more polished, poised version of yourself.
As we continue on this journey together, allow us to introduce Eastside: the premier destination for unmatched customer service, brow artistry and expertise where you can expect nothing short of excellence from our talented team members.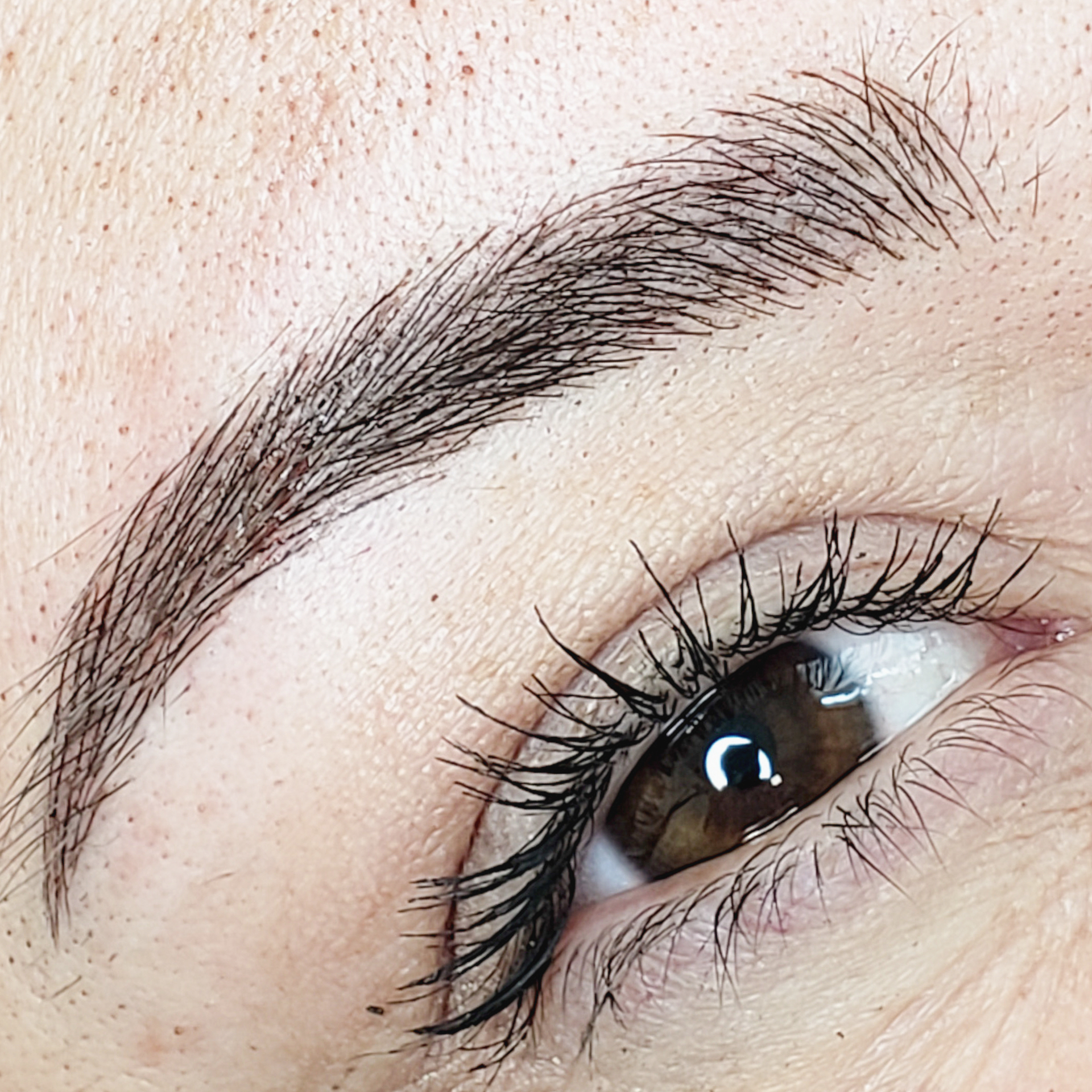 Microblading: What is it?
Are you considering microblading services at Eastside in Bellevue, WA but have questions about the process? You deserve to feel confident and radiant, and we're here to help! In this section, we'll address some frequently asked questions about microblading at Eastside so you can make an informed decision.
Firstly, let's talk about what exactly microblading is. It's a permanent makeup technique where tiny hair-like strokes are created using pigment in the top layers of the skin. This creates darker, fuller-looking eyebrows while still giving a very natural look.
At Eastside in Bellevue, WA, our skilled Artists customize every treatment to suit each individual's unique features, style, and preferences. Our clients love having a bespoke created eyebrow that will last them for years! While longevity varies depending on factors such as skin type and lifestyle habits, most people enjoy their new brows for 1-3 years before needing a touch-up appointment.
The best part? The healing process is easy– just follow the provided aftercare instructions so your freshly microbladed brows will heal up beautifully! So why wait any longer to enhance your beauty routine with this incredible service.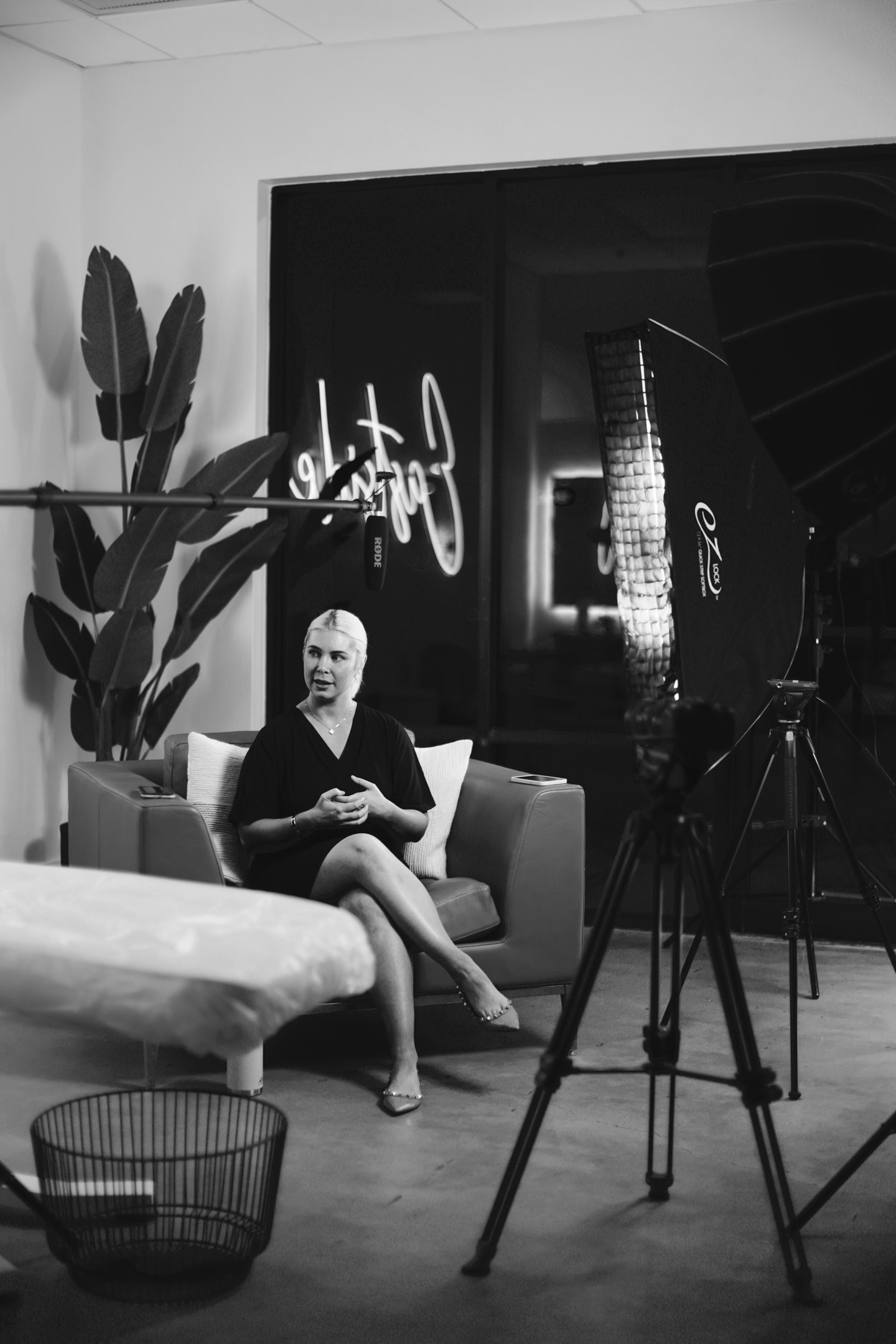 Eastside Microblading: The Premier Pacific Northwest Destination For Permanent Makeup
At Eastside, we believe that everyone should have access to the highest quality, safest and most sanitary permanent makeup services. That's why our passionate team in Bellevue, WA is dedicated to providing a high-end, welcoming atmosphere.
Our clients love to relax with us in our studio while our Master Artists transform your brows in to works of art. Not only do we focus on catering to each client's specific needs, but also prioritize safety and sanitation standards for total peace of mind.
Our Board Certified Permanent Makeup Artists at Eastside possess an extensive understanding of various techniques and tools used in the industry. They are committed to staying up-to-date with the latest trends and innovations in microblading services. We only employ one time use tools and keep strict adherence to blood borne pathogen protocols.
Choosing Eastside Microblading means stepping into a world where brow perfection becomes a reality! With our exceptional service, precise attention to detail, and incomparable skill set, there's no doubt that you will leave our doors feeling pampered and confident about flaunting those brand-new arches.
Don't just take our word for it – come experience this life-changing transformation yourself as happy customers share their success stories next!
Experience Brow Bliss: Happy Customers Share Their Success Stories
Imagine stepping into a world where your eyebrows are the crowning glory of your face – that's what our clients experience when they discover brow bliss at Eastside in Bellevue, WA.
A picture may be worth a thousand words, but nothing compares to the radiant smiles and newfound confidence that our happy customers exude after their microblading services.
It's no wonder these success stories keep pouring in; we've made it our mission to transform brows from drab to fab while empowering individuals to own their unique beauty.
One of our beloved clients, Johanna, had this to say about Master Artist Zara:
"ZARA IS AMAZING! She is a master at giving the Best Brows Ever. She is professional, fun and takes her time to make sure you are getting exactly what you want. I would recommend her to anyone and everyone looking to save the time of drawing your eyebrows on every morning."
After receiving expertly-crafted microblading services at Eastside, she left our studio with stunning arches that perfectly framed her eyes.
By helping people like Johanna uncover their natural beauty through brow transformations, we love making our clients happy!
Another of our favorite clients, Elisabeth, said:
"Best investment I've made. I love the customer service, friendly communication and helpful reminders for appointments. I recently did a my one year touchup. My brows are perfect and it feels amazing to have natural, full looking brows that look great after staying in a sauna, swimming, working out and can withstand my oily skin!"
And if that's not enough, read what Lisa wrote:
"Amanda is just the BEST! Her team are the most professional staff you'll ever work with. They listen to your needs, offer their suggestions and then work their magic. I love my new eyebrows- I can't quit smiling. My husband loves them, too! I would recommend them to family, friends or anyone looking for that little beauty pick me up. You're in the best hands ever."
So why wait any longer? Let's get started and witness firsthand how easy it is to achieve lasting brow bliss with Eastside in Bellevue, WA!
As you take those first steps forward, stay tuned for an inside look into what awaits you during your personalized microblading experience at our studio.
The Process Unveiled: A Step-By-Step Guide To Your Microblading Journey At Eastside
Embarking on a microblading journey with Eastside in Bellevue, WA is an exciting experience that can transform your brows and boost your confidence. In this step-by-step guide, we'll walk you through the entire process to give you a clear understanding of what to expect when you choose our top-notch microblading services. As experts in the field, we understand how important it is for our clients to feel comfortable and informed from start to finish.
1.         Consultation: Our skilled artists will sit down with you to discuss your desired brow shape, thickness, and color. We take into consideration factors such as face shape and natural hair growth patterns to create the perfect customized look just for you.
2.         Numbing Cream Application: Before starting the actual microblading procedure, we apply a topical numbing cream to ensure minimal discomfort during the initial treatment itself.
3.         Microblading Procedure: Using precise strokes mimicking hair strokes from natural hairs, our talented artists carefully implant pigment into your skin using a handheld tool fitted with ultra-fine needles.
4.         Aftercare Instructions: To guarantee optimal results and longevity of your newly enhanced brows, we provide detailed aftercare instructions that include tips on keeping them clean and maintaining their appearance over time.
Throughout each stage of your microblading journey at Eastside in Bellevue, WA, you'll find our team dedicated not only to providing exceptional service but also ensuring that every client feels seen and understood. This commitment extends beyond mere aesthetics; it's about helping others feel confident and empowered by offering transformative beauty solutions tailored specifically for them.
As we conclude this section highlighting the steps involved in achieving stunning brows through our professional microblading services at Eastside, it's important to emphasize one more crucial aspect: safety and sanitation practices within the studio environment.
Stay tuned as we delve deeper into our unwavering commitment to ensuring a clean and secure experience for every client.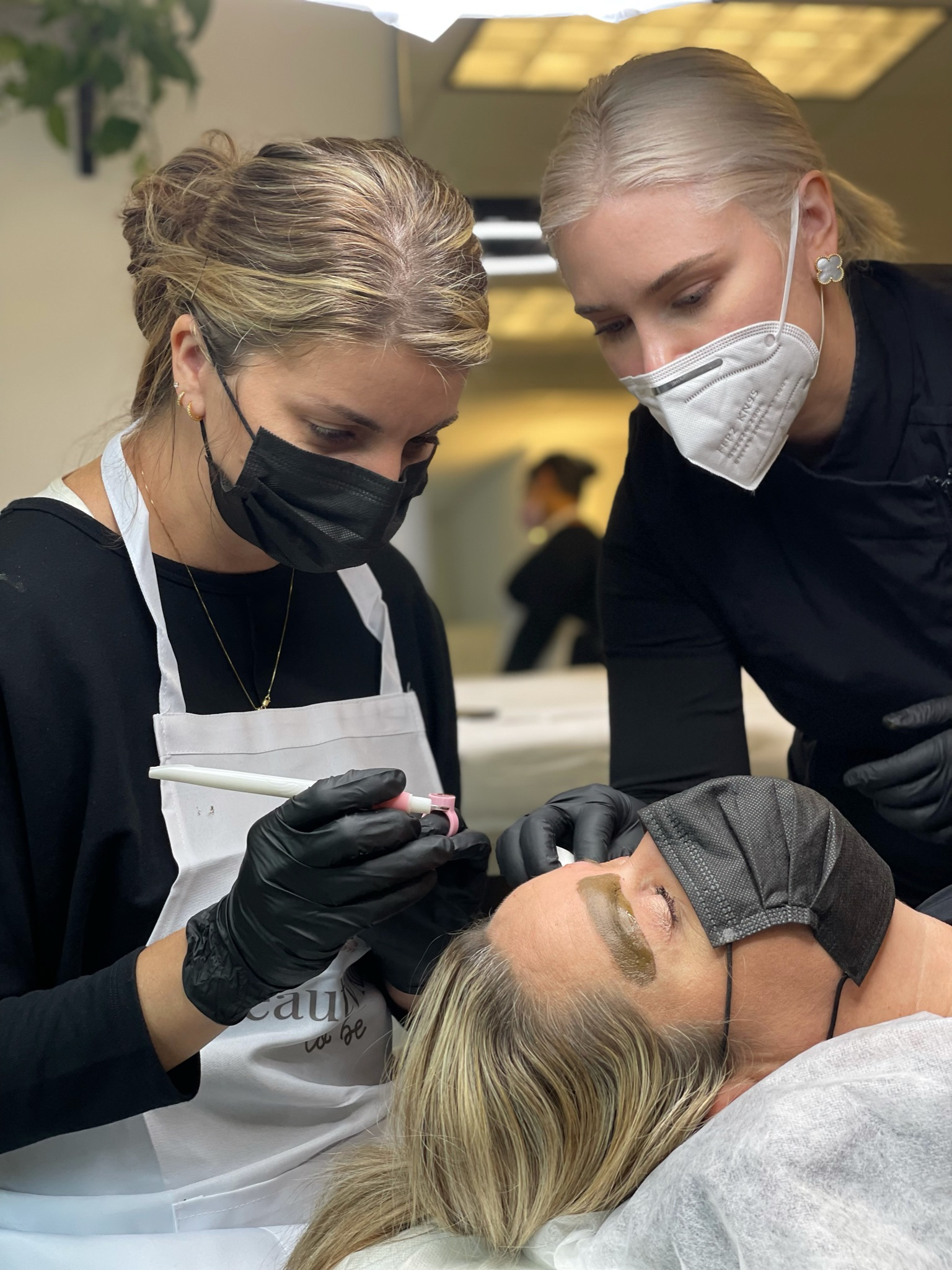 Safety And Sanitation: Our Unwavering Commitment To Ensuring A Clean And Secure Experience
Now that you're well-versed in the intricate steps of our microblading process at Eastside, it's time to shift gears and discuss another essential aspect – safety, and sanitation.
At Eastside, your health and well-being are always our top priority. Owner, Amanda Banks, is on the Board of Directors for the American Association of Micro Pigmentation. We adhere strictly to the highest levels of industry standards and bloodborne pathogen protocols. When it comes to hygiene practices, we treat each client with the utmost care.
Our staff undergo regular training on proper sterilization techniques and use only single-use disposable tools while working on each client. Furthermore, we ensure that every surface within our facility is thoroughly cleaned and disinfected between appointments so that you can feel confident about receiving your treatment in a pristine environment.
So sit back, relax, and trust us with your brows because here at Eastside, we've got everything under control when it comes to providing a safe haven for your brow transformation journey. Safety and sanitation will never be compromised as long as you're entrusting us with perfecting those arches!
Next up: frequently asked questions – get ready to dive into everything you need to know about microblading at Eastside before taking the plunge yourself!
Microblading:

Things to Avoid Before and After 
To ensure the best possible results from your microblading procedure, it's essential to follow specific guidelines before and after your appointment. Here's a comprehensive list of things to avoid to help you prepare for your microblading experience and maintain optimal results during the healing process:
Before Microblading:
Alcohol, caffeine, and certain supplements: Avoid consuming alcohol, caffeine, Vitamin E, Vitamin B6, omega-3 fatty acids, Ginkgo Biloba, St. John's Wort, and other natural blood thinners for at least a week before your appointment, as these can thin your blood or interfere with blood-thinning medications, affecting pigment retention.

Blood-thinning medications: Consult with your doctor before stopping any prescribed medication, but try to avoid blood thinners such as aspirin, ibuprofen, or other NSAIDs for at least 72 hours before your appointment.

Tanning: Avoid sun tanning or using tanning beds for at least a week prior to your microblading appointment.

Chemical peels or facials: Avoid any intense facial treatments, including chemical peels, laser treatments, or microdermabrasion, for at least two weeks before your appointment.

Botox or fillers: If you've recently had Botox or dermal fillers, wait at least two weeks before undergoing microblading.
After Microblading:
Touching: Avoid touching, rubbing, or picking at your brows during the healing process to prevent infections or disturbing the pigment.

Water exposure: Keep your brows dry and avoid submerging them in water, including swimming pools, hot tubs, or saunas, for at least 10-14 days.

Sweating: Refrain from high-intensity workouts or activities that cause excessive sweating for at least a week after your procedure.

Makeup: Do not apply makeup, creams, or lotions on or around the treated area until fully healed, which usually takes 10-14 days.

Sun exposure: Avoid direct sun exposure on the treated area for at least 10-14 days. Once healed, continue using sunscreen to protect your brows from premature fading.

Skincare products: Wait until your brows are fully healed before using any skincare products containing glycolic acid, retinol, or other strong exfoliants that could affect the pigment.
Following these guidelines will help ensure optimal healing and the best possible results from your microblading procedure. Your Eastside Microblading artist will provide you with detailed aftercare instructions to assist you throughout the healing process.
Microblading Frequently Asked Questions (FAQs)
How Long Does Microblading Last?
Microblading is a permanent makeup procedure that provides you with fuller, more defined brows that can last anywhere from 12 to 36 months, depending on various factors. The longevity of your microbladed eyebrows is influenced by factors such as skin type, lifestyle, and aftercare.
Individuals with oily skin may notice their microblading results fading faster than those with dry, combination, or normal skin. A consistent skincare routine, including the use of sun protection, can help prolong the life of your microbladed eyebrows. Additionally, following the aftercare instructions provided by your Eastside Microblading Artist is crucial in ensuring the best possible outcome.
Although the pigments used are designed to fade over time, regular touch-ups, typically every 18-36 months, can help maintain the vibrancy and shape of your brows. It's important to remember that each person's experience is unique, and our skilled Eastside team will work closely with you to develop a tailored plan for maintaining your perfect brow look.
How Do I Determine If I Am A Good Candidate For Microblading Services At Eastside?
To determine if you're a good candidate for microblading services, it's essential to first understand the procedure and its suitability for various skin types and conditions.
As an expert in eyebrow microblading at Eastside in Bellevue, WA, we know that this permanent makeup technique is designed to enhance your eyebrows' appearance by creating natural-looking hair strokes using pigment.
However, certain factors may affect the results of skin, or the healing process, such as oily skin, keloid scarring tendencies, skin conditions, or specific medications.
A consultation with our skilled professionals will help assess your unique situation and determine if microblading is indeed the best option for you.
How Long Is The Healing Process After A Microblading Session, And What Aftercare Instructions Will I Need To Follow?
The healing process after a microblading session typically takes about 10-14 days, during which you'll need to follow some essential aftercare instructions to ensure optimal results.
We'll provide you with detailed guidelines, but generally, you should avoid getting your brows wet for the first week, refrain from applying makeup on the area, and resist the urge to scratch or pick at scabs that may form.
Additionally, it's important to keep dry skin and the area clean and moisturized using the products we recommend.
By following these steps diligently, you'll not only speed up your recovery but also help achieve those stunning eyebrows you've always desired while taking care of others around you!
Are Touch-Up Appointments Necessary For Maintaining The Results, And If So, How Often Should I Schedule Them?
Touch-up appointments are indeed necessary for maintaining the stunning results of your microblading treatment.
We recommend scheduling a touch up session about 6-8 weeks after your initial appointment to ensure optimal color, pigment retention, and shape.
Following this, you can expect to come in for maintenance touch-ups every 18-36 months, depending on factors like skin type, lifestyle, and personal preferences.
By staying consistent with these touch-up visits, you'll be able to keep those brows looking fabulous and balanced.
Does Eastside Stay on Top of Current Brow Trends?
Absolutely! We pride ourselves on staying up-to-date with the latest trends and innovations in the world of eyebrows. Our talented team of artists continually engages in professional development, attending workshops, conferences, and training sessions to ensure we're on the cutting edge of brow artistry.
We believe that staying informed about emerging trends and techniques allows us to provide our clients with the most modern, stylish, and desirable brow looks. However, we also understand that each individual's preferences and facial features are unique, which is why we always take the time to consult with you and create a personalized brow design that best suits your needs and desired aesthetic.
When you choose Eastside, you can be confident that you're receiving the most advanced and on-trend microblading services, tailored to enhance your natural beauty and meet your specific brow goals. Our commitment to ongoing education and excellence ensures that you'll always have access to the best and most current in brows microbladed techniques available.
Will Sun Exposure be OK After Microblading?
While moderate sun exposure is generally safe for most people, it's essential to be cautious with your newly microbladed brows during the healing process. Direct sunlight on the treated brow area should be avoided for at least 10-14 days following your procedure. The reason for this is that the sun's UV rays can cause premature fading and discoloration of the pigment, potentially affecting the desired look of the final result.
Once the initial healing period has passed, it's still crucial to protect the skin around your brows from excessive sun exposure to maintain the vibrancy and longevity of your microbladed brows. We recommend using broad-spectrum sunscreen with an SPF of 30 or higher when spending time outdoors. Applying a sun hat or seeking shade when possible can provide an extra layer of protection for the skin around your brows.
By taking these precautions, you'll help ensure that your microbladed brows stay looking their best for as long as possible. We'll provide you with detailed aftercare instructions, including sun protection tips, to make sure you achieve optimal results from your microblading experience.
Conclusion
In conclusion, microblading services at Eastside can be a life-changing experience for those looking to enhance their brows.
Imagine the confidence boost you'll feel after having your sparse or uneven eyebrows transformed into full and perfectly shaped arches by our skilled Master Artists.
It's essential to consult with our team before embarking on this journey to ensure you're an ideal candidate and well-informed about the entire process.
Remember that we're here to help guide you through every step of achieving your dream brows!