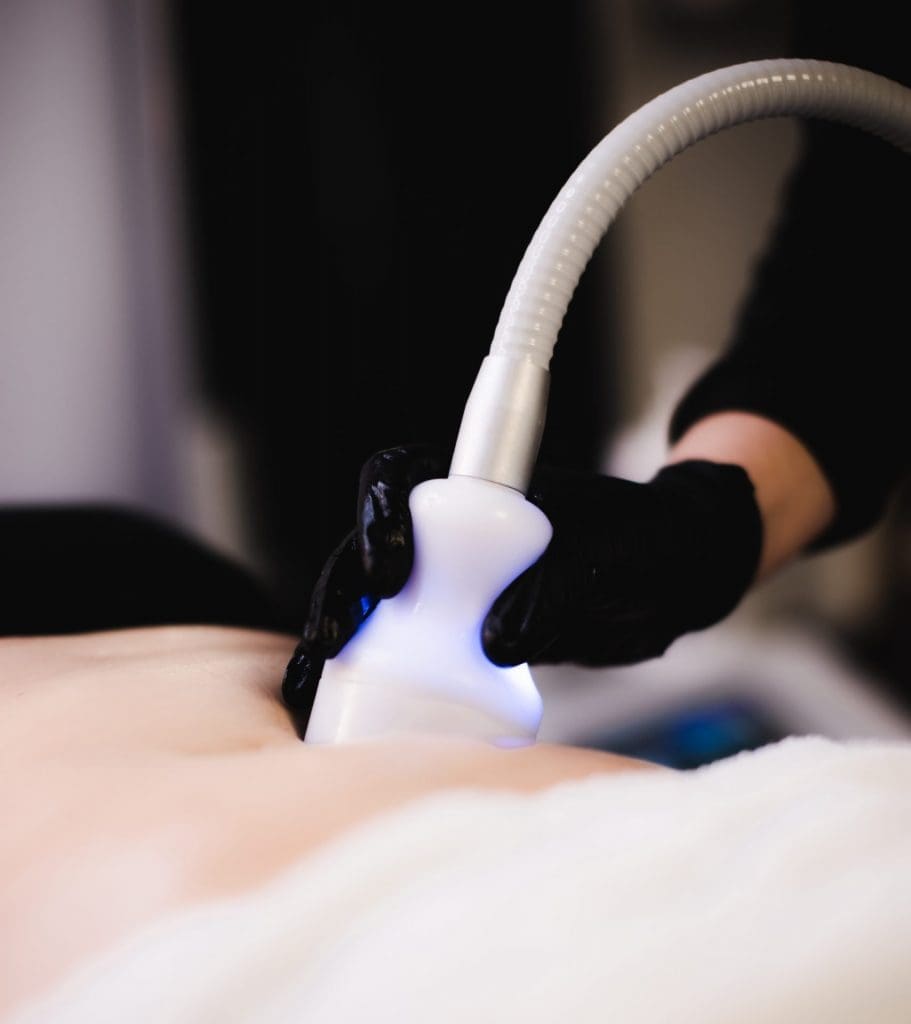 Have you tried Cryo body sculpting to get rid of the stubborn fat in your body? We all have that stubborn fat stuck in one part of our body that is hard to go away with diet and exercise. Or maybe it is not fat you are concerned with. Maybe you are looking to tighten your face to decrease the appearance of wrinkles!
It doesn't matter what it is because the answer is the same: Cryotherapy! Cryo body sculpting is a cryotherapy treatment that helps with weight loss and tightening your skin. It improves the appearance of cellulite by shrinking fat cells and can also be used as an anti-aging treatment.
How Does Cryotherapy Work?
Cryotherapy is a cryogenic treatment method that involves the removal of heat from an area. Cryo treatments use liquid nitrogen to reduce and eliminate fat, cellulite, or wrinkles in your skin. The cryogen-cooled gas provides both warmth and cooling sensation simultaneously without hurting you! 
How Long Does A Treatment Last?
A cryotherapy treatment usually lasts about an hour. However, how you prepare for it will depend on which body part needs to be treated and what kind of cryotherapy is being used. If it's a facial cryotherapy session, expect your skin to feel tight immediately after as well as feeling slightly frozen until fully recovered from the coldness.
Does It Hurt?
If done correctly, cryotherapy does not hurt. If anything, it may be slightly uncomfortable, but it is never painful or dangerous to the patient. The Cryo machine that looks like an oversized hair dryer emits nitrogen gas, which cools into liquid form. It causes a numbing effect on your skin, similar to extreme cold weather conditions experienced in the northern part of Canada.
What Medical Conditions Prevent Me From Doing Cryo Body Sculpting Treatments?
People who are pregnant or nursing should not receive cryotherapy treatments. Additionally, cold temperatures can worsen any other medical condition, such as diabetes, heart disease, high blood pressure, etc.
Popular Cryo Body Sculpting Treatments  
Slimming And Body Toning:

This toning treatment is perfect for you if you want to get rid of cellulite or slow down the aging process. It will help your metabolism function more efficiently, which will lead to increased collagen production. The slimming therapy uses a three-phase thermal shock to help unlock fat cells naturally.

Cellulite Removal Treatment:

With this treatment, cellulite will likely be reduced by over 75% in as little as three weeks. Cryotherapy will break up and destroy the fat deposits that cause cellulite.

Cryo Anti Aging Facial:

This treatment will improve microcirculation in the region, reduce fine lines and wrinkles, increase collagen synthesis, and tighten skin.

Brazilian Butt Lift:

The cryo-lipolysis treatment is a popular butt lift procedure. By using cryotherapy, you can tighten and smooth your skin to make your buttocks firmer and look more toned.

Breast Lift:

This treatment is as popular as the Brazilian butt lift due to its tightening and smoothing skin properties. It also reduces the number of stretch marks and makes your breasts firmer and more toned.

Double Chin Treatment:

This treatment includes a combination of hot & amp; cold therapy will increase microcirculation to boost collagen and tighten the skin. This technique gives your neck and face a more youthful appearance because it aids in the natural breakdown of fat cell deposits.

Mommy Makeover:

This is a mom's favorite self-care treatment. Cryotherapy will help with the appearance of stretch marks, loose skin and improve your body's elasticity. 
Interested in Cryo Body Sculpting?
Eastside Microblading & Beauty offers Eastside Cryo Body Sculpting! Try their Cryotherapy treatments and services yourself to start seeing real results. Enjoy your beauty today!